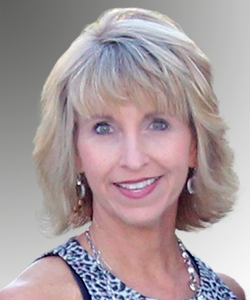 Contact
Lead Project Manager
Patty Rose
---
Patty Rose, CPHP, serves as a Lead Project Manager for I-HOPE, a statewide opportunity designed to address the effects of health disparities for better health outcomes. In this role, she manages one of five regional Field Implementation Teams.
Joining PHA in 2014, Patty spent the past seven years supporting clinicians in understanding and meeting criteria for various federal and state quality initiatives such as the Quality Payment Program (QPP), Merit Based Incentive Payment System (MIPS), and the State Medicaid Incentive program (Promoting Interoperability). As an advisor on the Quality Services team, Patty not only provided expertise on these reporting programs, but assisted providers in improving their quality of care, adapting practice workflows, and optimizing the use of their electronic health records systems to enhance the patient and provider experience. She also assisted in developing and coordinating a pilot project, Continuous Collaborative Improvement in Telehealth, using lean methodology to assist healthcare organizations improve their telemedicine delivery platforms and workflows. She's served as a practice facilitator under a research grant with Agency for Healthcare Research and Quality/PCORI and Northwestern University to help small, rural providers improve their patients' heart health.
Prior to joining the PHA team, Patty served as IT system support/Meaningful Use analyst for the multi-specialty group Indiana University Health Goshen Physicians, where she helped more than fifty providers attest within the Meaningful Use/EHR Incentive Payment Program, Physician Quality Reporting System (PQRS) and assisted with ACO implementation within the organization. Prior to IU Health, Patty was a medical office manager. She also has extensive experience in surgical coding. 
Patty earned her bachelor's degree from Indiana University in health care administration. She is a certified Lean Six Sigma Green Belt and a certified Strategic Doing Workshop Leader. She is an active member of the Indiana Rural Healthcare Association (IRHA); Cardiovascular and Diabetes Coalition of Indiana (CADI); and Connections in Health County Engagement Team. Patty regularly presents webinars and speaks at conferences. She has a passion for healthcare transformation, social determinants of health, and is strong advocate for health equity, telehealth, cardiovascular health, and smoking cessation. In her free time, Patty enjoys the outdoors, road/mountain biking, skiing, hiking, camping, and fishing.