Lean First Program
Lean First Training & Certification Levels:
Lean Daily Improvement Facilitator
Lean Practitioner
Advanced Lean Practitioner
Lean Leader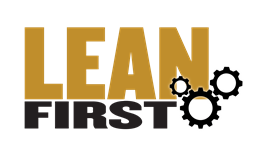 Lean First training and certification courses are offered in a variety of formats: onsite, remote delivery and through PHA Direct, an online platform for instruction, coaching and community building. Through this platform, all learners have access to CONNECT Community of Practice, an online community of practice devoted to excellence in healthcare. Lean First courses are offered on a cohort basis (remote delivery) for the general public or on a cohort basis to a specific organization or hospital system (remote delivery or onsite). Whether the training is for a single hospital or multiple organizations, cohorts are limited to 12 participants each.
---
1. Lean Daily Improvement (LDI) Facilitator
The Lean Daily Improvement (LDI) Facilitator possesses the basic knowledge, skills and confidence to effect change using proven lean methodologies, and understands how to make small but meaningful daily adjustments while work is being done, and to sustain the gains (holding metrics) made through other change efforts. LDI builds a team-based, continuous improvement habit at the point of service. Frontline workers, administrators and clinicians use LDI tools such as the team huddle, counter measures, and a visual management board to keep improvements on track as work is being done. Training can be completed onsite in a two-day classroom format; over a series of live webinars; or through our an LDI Course online through PHA Direct. No prerequisite.
2. Lean Practitioner
The Lean Practitioner (LP) plans, delivers and facilitates-to-closure Kaizen and Rapid Improvement Events (RIEs). The focus is on learning how to facilitate the events to build organizational competency. The four-day classroom-based training curriculum is structured around PHA's RIE A3 problem-solving process. Each LP cohort has a maximum enrollment of 12 participants. No prerequisite.
For professionals who have already demonstrated an understanding of introductory lean tools and concepts, and want to advance skills, see Lean Practitioner Accelerator.
LP Certification Requirements & Performance of Top-level Competencies
3. Advanced Lean Practitioner
The Advanced Lean Practitioner (ALP) plans and facilitates multi-day Value Stream Analysis (VSA) events, and works to deploy advanced solutions such as Kanban and lean service cells. The learner takes on broader responsibilities including Value Stream Management and the facilitation of complex Rapid Improvement Events (RIEs) to ensure that successful solutions spread across the organization. The course involves four days of flipped-classroom-based training, and is structured around PHA's VSA A3 problem-solving process. Prerequisite: Lean Practitioner course.
ALP Certification Requirements & Performance of Top-level Competencies
4. Lean Leader
Lean Leaders (LL) play a fundamental role in using lean to move key operational, clinical and financial metrics and build a continuous improvement culture. This course offers customized programs for Executive Lean Leaders or those in charge of the overall lean transformation for the organization; Assigned Lean Leaders or those appointed as executive sponsors, value stream owners, value stream improvement team members and improvement event owners; and Emergent Lean Leaders or all other managers, leaders and selected staff in the organization responsible for coaching front line workers to solve problems in new ways. 
Contact
Sign up for PHA eNews to receive communication on compliance reporting, process improvement and health IT news as well as training opportunities.
Follow us on Linkedin and Twitter.
NEWS &ANNOUNCEMENTS
Purdue is enlarging its capacity to create, verify and deliver innovative solutions to health and health care problems with a significant expansion of Regenstrief Center. ...

Regenstrief Center and the IDOH are partnering on the Indiana Healthy Opportunities for People Everywhere (I-HOPE) initiative to ensure all Hoosiers have better access to the resources needed to achieve better health. ...

"This Is Purdue" welcomes former Indiana Health Commissioner and U.S. Surgeon General Dr. Jerome Adams to Purdue as the university's first executive director of health equity initiatives. ...

Led by Purdue and IU Health, CORE-ECI — a consortium of university, health care, faith-based and local government entities — will work to improve prevention, treatment and recovery services in Blackford and Jay Counties ...

Northwestern University's article published in the Annals of Family Medicine describes the H3 implementation of an evidence-based, EMR-integrated community resource referral system in primary care practices.  ...